From growing corals from small fragments, to nursing coral colonies given to us by the authorities after boat groundings , the lab also provides hands on learning experience for interns and students that tour the facilities.
School groups tours include class time where an introduction to the ocean ecosystem is explored, and a visit to the lab, that may include coral feeding, observing coral polyps under the microscope, and learning about the myriad of living creatures that depend on the coral for survival.
Scheduled to open in mid 2020, the center will feature a large aquarium tank and interactive learning tools that will merge ancient Hawaiians wisdom regarding the pivotal role of coral with our present understanding of its place in the food pyramid.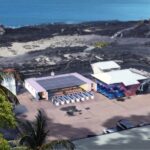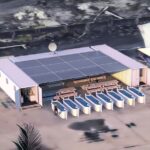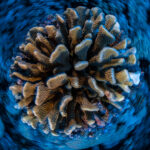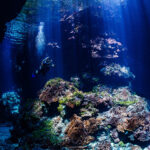 Free and on the last Friday of almost every month, we gather together at the lab to enjoy the sunset and the company of both volunteers and supporters.
Sign up to be notified of the next Pau Hana.
School groups, water enthusiast interest groups, they all come to learn about the corals in Hawaii. Tailored to the individual interests, this is close up and personal experience with the science behind coral husbandry
Join our team as a volunteer, whether in the lab or in the office. You will learn, have fun, and meet the most interesting people on the island. Click below to fill out our volunteer form.